So you want to drive the Nurburgring but don't have your own car to do it with. In that case you'll want to rent a car. In this article you will find all the info on Nurburgring car rental you'll need. What type of car to rent, what company to rent it from, what mistakes not to make and more.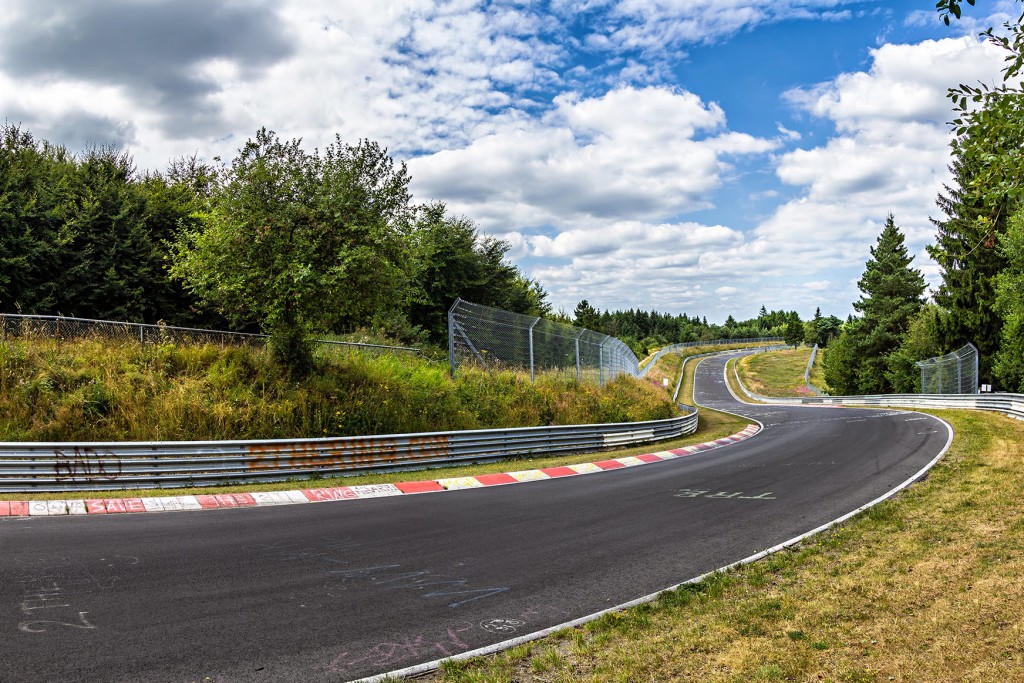 Nurburgring car rental types
When it comes to Nurburgring car rental you basically have two general options.
The first is you rent a normal road car. Or you can rent a purpose built track car.
In our opinion if you go and drive a car on a race track you should always do it in a car that has been modified to drive on a track. So you want a car that has upgraded suspension, better brakes, bucket seats and preferably safety features such as a roll cage and six point safety harness. This will greatly enhance the driving experience and keep you safe in case things go wrong.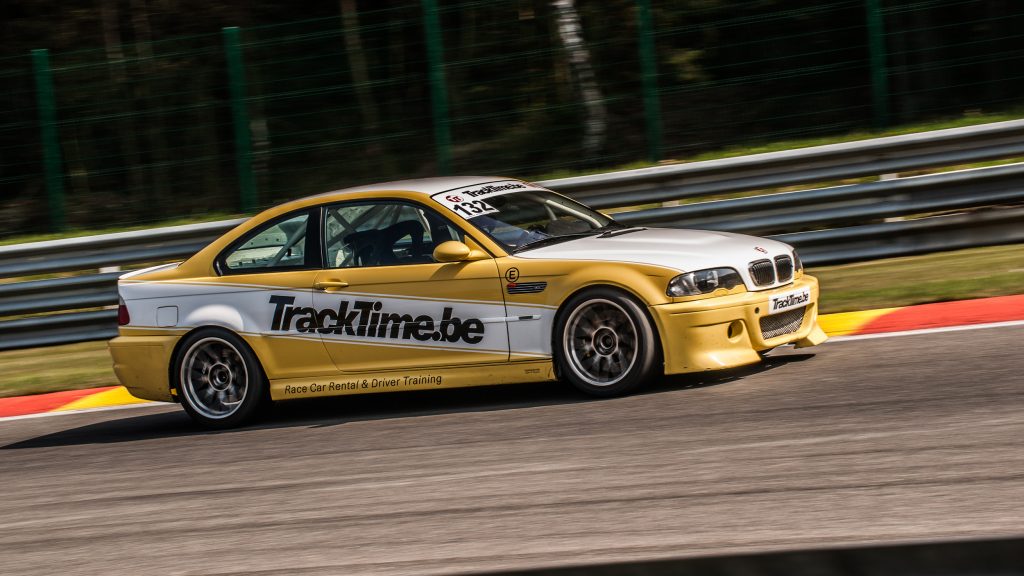 Road cars have been built to keep you comfortable during your driving trips. So if you go and drive them on a race track you'll generally find that the suspension is too soft, that the brakes don't consistently give you the stopping power you need, that the seats don't give you the ideal position and feedback and so on.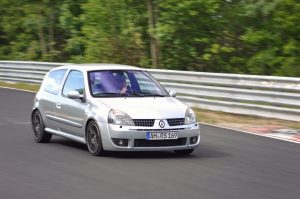 Important to know as well is that normal car rental companies such as Hertz or sixt don't allow their cars to be driven on the Nurburgring. They even have spotters near the track to report if one of their cars has been seen driving on the track.
Luckily there are companies that have specialised in Nurburgring car rental.
Nurburgring car rental companies
If you are looking to rent car that has been prepared for track use then TrackTimeNurburg is of course your ideal choice. We only rent race cars built to FIA standards for use on Nurburgring trackdays and races. On top of that we also offer you to option to rent a race car with unlimited kilometres. That way you can drive as many laps on the Ring as you want without worrying about additional fees for extra kilometres.

If you are looking for a road car to drive on the infamous Nurburgring 'touristenfahrten', the public sessions where everything from cars, bikes and buses are allowed then you can opt for companies such as RSR Nurburg or Apex Nuerburg.
Nurburgring car rental mistakes
When it comes to renting a car to drive the Nurburgring the most common mistake made is to rent too much car. That is, to rent a car that is too fast for you and your knowledge of the track. If it is your first time at the Ring or if you are still learning the track, don't rent a car that has too much power. First of all you shouldn't be using all of that power if you don't know the track, and if you do you're likely get yourself into trouble…
If you do want to drive a fast car then you could see if you can combine driving at the Nurburgring with driving Circuit Spa Francorchamps. Spa Francorchamps is just about 100km from the Nurburgring and is a lot more suited to rent a very fast car for. The reason being that the track is much easier to learn, so after a couple of laps you'll know the layout of the track. And it is a lot safer. It has big run off areas and other modern safety features. So in case you do make a mistake chances of you getting away with it without damage are a lot bigger than on the Nurburgring.
What about Insurance
When you rent a car for the Nurburgring you should always ask for the details of insurance policy.
What is covered and what are the excesses?  All the Nurburgring car rental companies that we know of offer basic insurance on their cars. However the excess levels tend to be extremely high. If you rent a car from TrackTimeNurburg you'll have the added benefit of enjoying some of the lowest insurance excesses in the industry. If we take for example our Porsche 991 GT3 Cup cars, for these cars the insurance excess is 15.000€, compare that the 150.000€ other companies ask for a 991 GT3 RS … We only use the most respectable motorsport insurance companies such as MIS Motorsport and Ryanmi for the cover of our cars.
Remember that if you choose to drive a car on the Touristenfahrten you will also be liable for third party damages. Make sure to enquire for the terms on third party damages as well.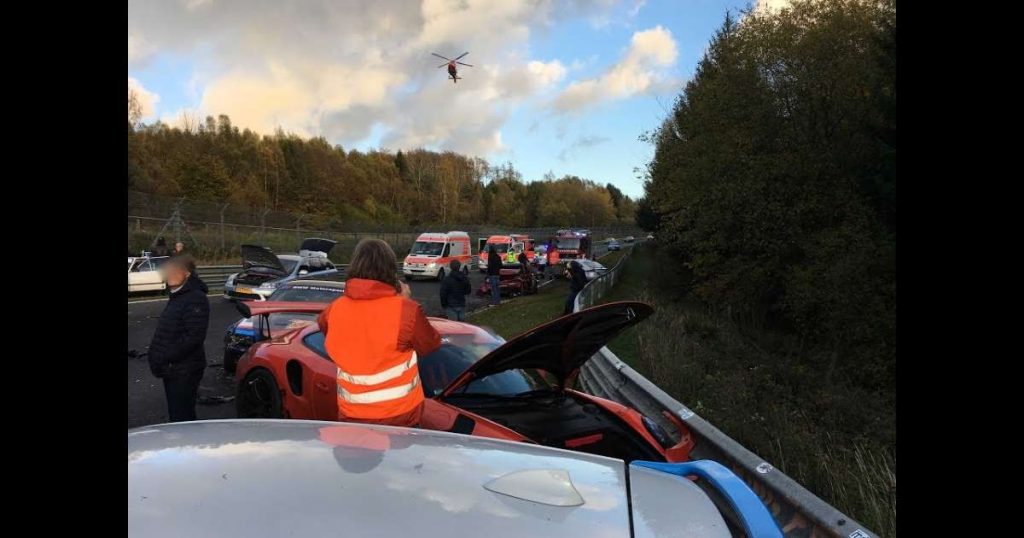 The Nurburgring car rental insurance for trackdays only covers damage to the rental car due to an accident. Therefore keep in mind that when you also cause damage to the tracks Armco guardrails this isn't covered.  And it doesn't come cheap.
Personal medical health care is another issue you should be aware of. Please make sure to check your personal health insurance to ensure that your policy doesn't exclude the Nurburgring.
Nurburgring car rental booking procedure
The steps to follow in order to rent a car for the Nurburgring are:
Have a look at the available cars and rental prices
Check the trackday calendar or the tourist session opening times and enquire for availability
Enquire to check availability for the cars you're interested in
Choose your additional rental options such as driver training
Fill in the booking form
Make payment

Nurburgring car rental prices
To see a full list of our Nurburgring car rental prices you can click here.
Keep in mind that the prices exclude insurance, fuel and entry fees to the track.
To get a free personalised quote just give us a call or shoot us an email.
Find out more about Nurburgring car rental
If you are interested in Nurburgring car rental just get in touch with us. We are happy to answer all your questions to ensure that you have the best possible car rental experience.